A study conducted by a Cleveland Clinic has revealed that obesity increases post Covid-19 complications compared to patients without obesity.
Director of Cleveland Clinic's Bariatric & Metabolic Institute and first author of the study published online June 1 in Diabetes, Obesity, and Metabolism says Ali Aminian, MD, says, "Multiple studies have identified obesity as a major risk factor for the development of severe COVID-19, which is characterized by hospital admission, intensive care, and ventilator support. To our knowledge, this is the first study to suggest patients with obesity also are at increased risk for complications that last well beyond the acute phase,".
The researchers tapped a registry of patients within the Cleveland Clinic Health System who tested positive for SARS-CoV-2 infection between March 2020 and July 2020, with follow-up until January 2021.
They examined three indicators of possible long-term complications of COVID-19—hospital admission, mortality, and the need for diagnostic testing—that occurred a minimum of 30 days after the first positive test for SARS-CoV-2. The outcomes were compared among five groups of patients based on their body mass index (BMI): 18.5-24.9 (normal), 25.0-29.9 (overweight), 30.0-34.9 (mild obesity), 35.0-39.9 (moderate obesity), and 40 or greater (severe obesity).
Also Read
This research included 2,839 patients who survived Covid-19 and did not require any Intense Care Unit Admission. During the first 10-months follow-up, 1,255 patients (44%) required hospitalization, 1,230 patients (43%) required diagnostic testing and (1%) died.
Compared to patients with normal BMI, the risk of hospitalization was 38% higher in patients with moderate obesity and 30% higher in patients with severe obesity.
The need for the diagnostic tests to access different medical problems was 25% and 39% higher with moderate and severe obesity, respectively.
Compared with Normal BMI patients, patients with BMI 35 and greater have a higher rate of diagnoses for Cardiac, pulmonary, vascular, renal, digestive, and mental health problems was significantly higher.
What is Obesity?
A Complex disease with an increased risk for cardiovascular diseases, blood clots, and lung conditions is known as Obesity. It weakens the Immune system and creates a chronic inflammatory state. This results in poor outcomes aligning with SARS-CoV-2 infection.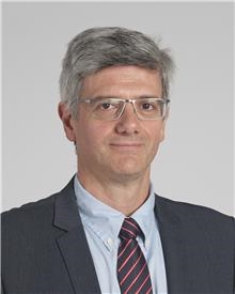 "The observations of this study possibly may be explained by the underlying mechanisms at work in patients with obesity, such as hyper-inflammation, immune dysfunction, and comorbidities," says Bartolome Burguera, MD, Ph.D., Chair of Cleveland Clinic's Endocrinology & Metabolism Institute and co-author of the study. "Those conditions are known to lead to poor outcomes in the acute phase of COVID-19 in patients with obesity and could possibly lead to an increased risk of long-term complications of COVID-19, as well."
#EncontroAsomega 2019: El Dr. Bartolomé Burguera González, presidente del Instituto de Endocrinología y Metabolismo de la Cleveland Clinic de Ohio, considera que "la obesidad crónica se puede tratar con medicamentos que actúen en el cerebro para reducir el apetito del paciente" pic.twitter.com/9JQ3dWTbXO

— EFEsalud (@efesalud) September 20, 2019
Researchers plan to confirm that obesity is the major risk factor for the development of post-acute sequelae of SARS-CoV-2 infection and determine the long-term follow-up protocol needed by patients with obesity following infection with this virus.