One with amazing city lights and tall buildings, while the other with peaceful beaches and sea, we are talking about Singapore and Bali as a combination for your dream holiday. Singapore Bali packages are one of the best travel sets that Indians opt to spend on their international holiday. 
Come and take your dream holiday on a 10 -Day Singapore Bali trip with Roaming Routes on a cruise. During your journey, you will explore places like; Sentosa Island for adventurous sports and activities, spend some time on the serene beaches of Bali and savor some delicious international cuisines. Indulge in some thrilling water sports at the beach-side, and do not forget the grand cruise journey during your visit to Singapore. As an avid traveler, I would like to share what you can do on your 10-day trip to Singapore and Bali.
10 -Day Singapore and Bali Itinerary
Ist Day: Your Arrival in Bali
Level up, as this is the first for your arrival in the God of Island- Bali. After your arrival at the airport, our agent will welcome you in a traditional Balinese style. Sit in your luxury car and head towards your pre-booked hotel in Bali. Rest for the day or go for a walk to the nearby places for some time at night.
2nd Day: Katamani and Ubud Tour
Your official tour will start on the second day when you will leave for a day tour of Kintamani and Ubud. Starting with Gunung Kawi, a Chinese pilgrim site known for its holy springs. Further, Kintamani will be followed by a Semi-active volcano visit, Mount Batur tour- a cliff along the seaside, Rice fields, and Balinese handicraft.
3rd Day: Cruise Journey
Take your morning breakfast in your exotic hotel room and get ready for a relaxing 2-hour "Spa Treatment". The spa is the best way to release your stress and to feel the holiday pleasure. Tour agents also book the most luxurious spa center in Bali for rejuvenating your body.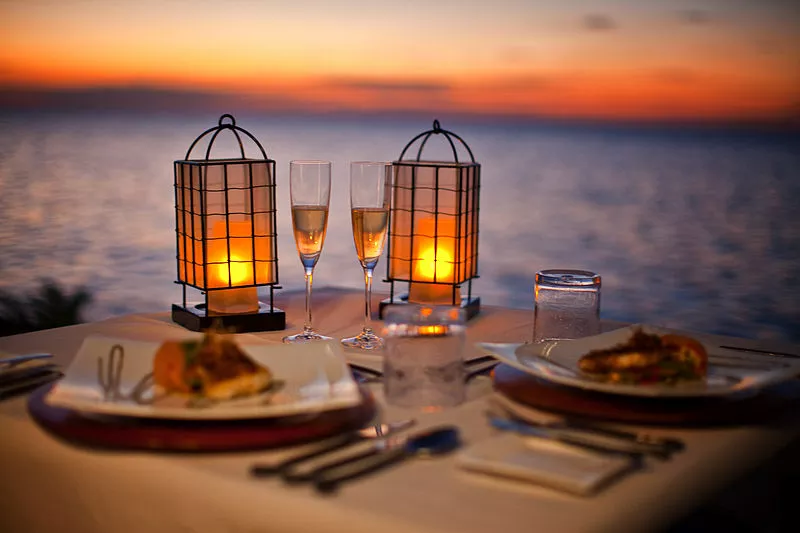 Return to the hotel in the afternoon and pick up the best dress you carried as it is the time for your cruise journey. Around 4:00 PM get on board a grand cruise at the Benoa harbor to enjoy a beautiful evening amidst nature with your loved ones. Relish some delicious Bali cuisines by watching a beautiful sunset or sip a drink at an open-air deck with your partner. 
Return home at night for an overnight stay.
4th Day: Water Activities in Bali
Get ready and take your breakfast early in the morning as it is watersport day. You will spend your day on Tanjung Benoa Beach. Enjoy water sports like Parasailing, boat rides, or Jet skis on the beach. Have lunch at the nearby beach cafe. In the evening, explore some historical places in Bali near the Southwest coast- Pura Uluwatu Temple.
5th Day: An Evening at Kuta
The fifth day of your Singapore Bali trip will be a relaxing day where you can enjoy shopping or exploring nearby places. And in the evening, plan to showcase Bali's real beauty and culture.
6th Day: Arrival in Singapore for Singapore Bali Trip
Finally, it is the day when you will go to the next destination- Singapore. Take a flight and land at Changi International Airport. Our agent will be present to welcome you to the new city. Ride towards your pre-booked hotel and take some rest. Your evening plan will include a visit to the famous Singapore Night Safari. Get into a thrill experience while watching the animals in their natural habitat on an open tram.
At night, enjoy a performance by the tribal warriors while having a delicious dinner.
7th Day: A day on Sentosa Island
The most awaited day is finally here- a day on Sentosa Island. Before you head towards Sentosa Island, witness the beauty of the world's largest indoor garden- Gardens by the Bay followed by the Merlion Statue and Suntec city.
The second half of your day will include adventurous sports, exotic beach walks, and playing with underwater creatures at Sentosa Island. 
8th Day: S.E.A Aquarium Visit
On the 8th day of your Singapore Bali trip, you are going underwater in Southwest Asia's first hydro-magnetic coaster – Adventure Cove Waterpark. Savor your eyes, watching the magnificent beauty of water animals, including the whimsical seal. S.E.A is one of the largest aquariums globally and comprises more than 50 species of water animals. You might encounter sharks while you are in the aquarium, but don't be scared as the glasses are shielded with protection.  
9th Day: Universal Studios
Tie up your shoelaces as it is the day of a fun time in the famous Universal Studios. The place has plenty of exciting things like real-life shows, water parks, adventurous rides, fun activities and many more. You will spend the whole day in the Universal Studios but will not get enough of it.
10th Day: Dinner at Singapore Flyer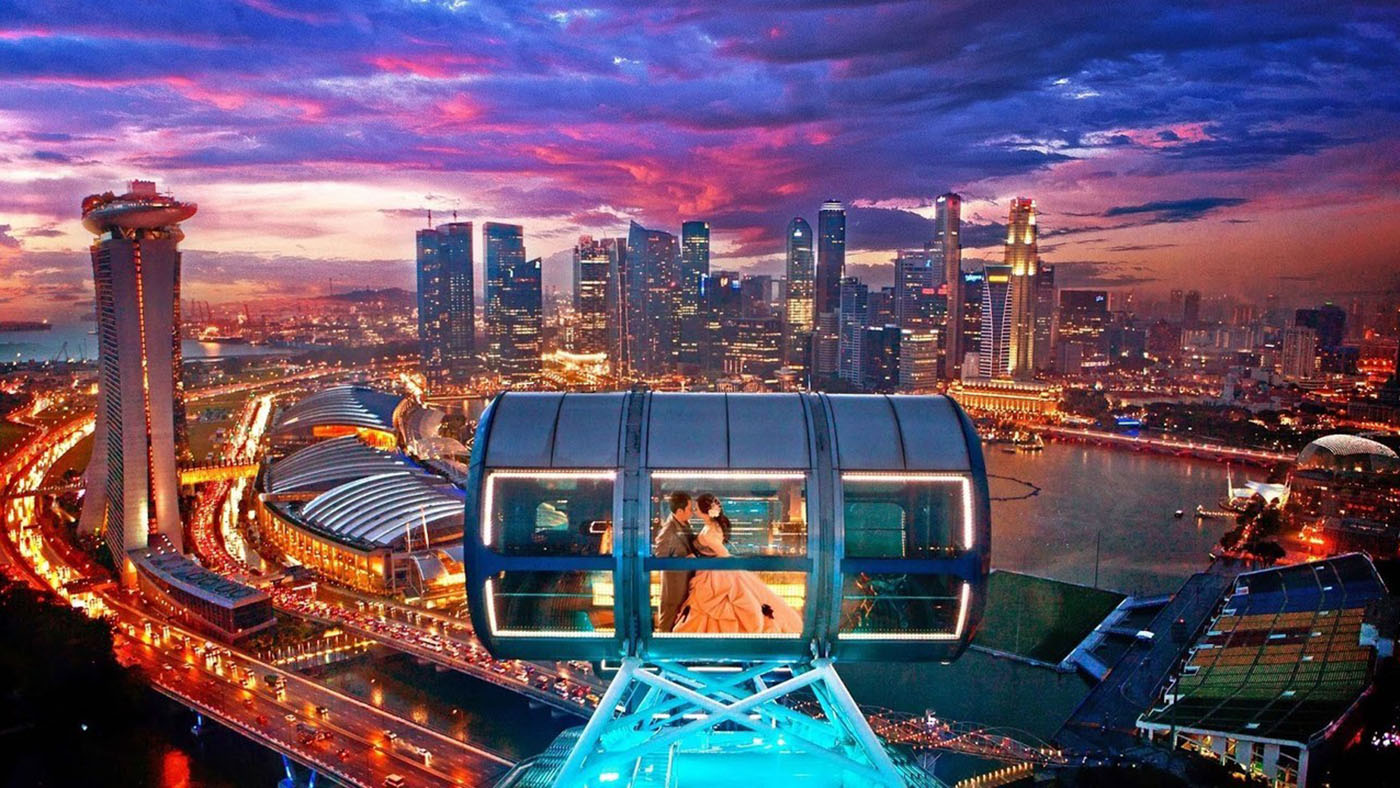 The second last day of your holiday will be a city tour during which you will see the famous Skyline. Appreciate the panoramic view of the city from the top of the skyline and click some pictures to make it a memorable day. At night, take a lovely dinner at the Singapore Flyer with an astonishing view of the city on one side.
Get back to your hotel room after dinner.
11th Day: Departure
Pack your bags as it is the time to say goodbye to the beautiful city and your Singapore Bali tour.
Where you can book 10 day Singapore Bali tour package
Are you planning your dream holiday to Singapore and Bali? If yes, you can book the best itinerary for your Singapore Bali trip with Roaming Routes, the best travel agent in India. Roaming Routes is a top-rated travel agent that offers various Singapore Bali travel sets from India.
They have the best packages with great inclusions and affordable rates that make them the best in the travel market. Explore the cruise packages from India to Bali by Roaming Routes and make your dream holiday a reality. 
Also Read: 6 Tips to Plan A Budget Holiday in Singapore
Conclusion
Holidays are the most essential part of life as it helps you connect with yourself and take away from your daily-routine life. Planning a cruise from Singapore to Bali is not an easy job, and when done by experts is done correctly. Hire the best travel agent in India- Roaming Routes for your dream holiday and leave all the worry on them while you enjoy the vacation.