100 most influential climate change activists is a series of blogs by #Eblogary. This is an initiative for other people who would like to become part of the movement to save our home planet, Earth. This is the #2nd blog of the series, you may join the #Climate group to get answers to your questions and you may also contribute any content related to climate change. Here you can find the great people along with their Twitter handle addresses to follow them and a short brief of their biodata and struggle.
11. Pope Francis
The Pope made appearances minutes apart on April 22 during two virtual events marking Earth Day: the international leader's summit on climate organized by U.S. President Joe Biden, and the Earth Day Live Livestream organized by the Earth Day Network. Pope warned a gathering of world leaders and the global community at large that "we are at the edge" with climate change, and the action needs to be taken now. In both, Pope Francis urged presidents and prime ministers to act courageously in addressing climate change, and to learn from the coronavirus pandemic the need to create "a just, equitable, environmentally safe planet."
"Both the global catastrophes, Covid and climate change, prove that we do not have time to wait," Francis said in a pre-recorded video for Earth Day Live. "Time urges us, and as COVID-19 demonstrated, we do have the tools to face the loss. We have the instruments. This is the moment to act. We are at the edge."
"We need to ensure that the environment is cleaner, purer and that it is conserved. We must care for nature so that nature may care for us," Francis said later to the summit.
Pope Francis is the head of the Catholic Church and sovereign of the Vatican City State. In 2015, he issued the first papal encyclical on climate change, care for the environment, and sustainability. He has advocated for more investment in renewable energy, and an end to consumerist culture. In 2015, Pope Francis also sponsored a Pontifical Academy of Sciences summit meeting with scientists, religious leaders, and economists that focused on the relationships between poverty, economic development, and climate change.
12. Josefa Leonel Correia Sacko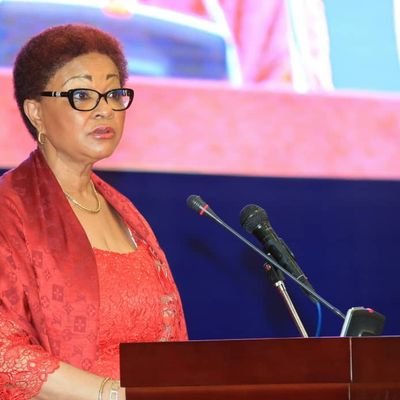 Josefa Leonel Correia Sacko is a leading African Agronomist and the current commissioner for rural economy and agriculture of the African Union Commission. She was previously the special adviser to the Minister of Agriculture and the ministry's Ambassador for Climate Change. She is a high-profile speaker at international organizations, including African Development Bank and the World Trade Organisation.
Josefa Sacko was the former Secretary-General of the Inter African Coffee Organization (IACO) for 13 years in Cote d'Ivoire, where she represented the coffee economy for 25 African coffee-producing countries. During her tenure, she successfully advocated for the empowerment of small-scale coffee farmers across the continent by setting up Regional Centres of Excellence for Capacity Building of Member States, on Genetic Material Conservation, Coffee Quality
Improvement and Cup Tasting Liquor in Cote d'Ivoire, Uganda, Cameroon, and Zambia.
13. Patricia Espinosa
Patricia Espinosa is a Mexican politician and diplomat and current executive secretary of the UN Framework Convention on Climate Change (UNFCCC). The UNFCCC secretariat is tasked with supporting the global response to the threat of climate change. It aims to gain consensus on the objective of stabilizing greenhouse gas concentrations to prevent dangerous interference with the climate system. It does this through facilitating intergovernmental negotiations, providing technical expertise and assistance, and informing the public of progress on climate action. Espinosa has formerly been Mexico's secretary of foreign affairs and its ambassador to Austria, Germany, Slovenia, and Slovakia.
Patricia Espinosa says that unfortunately, we are in a climate emergency. We do have the Paris Agreement, which gives us guidance on how to get out of this emergency. But the recent report on the Nationally Determined Contributions released just a few weeks ago shows that we are nowhere near the Paris Agreement goal of 1.5 degrees by the end of the century. The data take us to less than a 1 percent reduction in emissions by 2030. Science is telling us that reduction needs to be 45 percent.
14. Jennifer Morgan
Jennifer Morgan is the executive director of Greenpeace International, one of the world's leading environmental NGOs which campaigns on issues ranging from climate change to deforestation and nuclear power. Morgan has led the organization since 2016, with her co-director, New Zealand activist Bunny McDiarmid. Prior to joining Greenpeace, Morgan served as the global director of the Climate Program at the World Resources Institute, global climate change director at Third Generation Environmentalism, and led the Global Climate Change Program of Worldwide Fund for Nature.
Jennifer Morgan is worried. As we enter what some are calling the "decisive decade" for climate change, the executive director of Greenpeace International is concerned about a lack of government leadership.
She says, to make matters worse, many companies are yet to fully understand the business risks it poses. After serving as the joint head of Greenpeace International for three years, Morgan is now the sole leader of the world's most renowned environmental NGO, which comprises 4,000 employees and 15,000 volunteers around the globe.
Also Read:
In this interview, conducted shortly after she attended the January 2020 World Economic Forum in Davos, she discusses how Greenpeace combines expert knowledge and activism to make its mark, the danger of stranded assets and why we should remain optimistic about the future.
15. Michael E. Mann
Michael E. Mann is a distinguished professor of atmospheric science at Penn State University, where he is also director of the Penn State Earth System Science Centre. Michael E. Mann's contributions to the scientific understanding of climate change have been influential in environmental policy; he was a lead author of the Observed Climate Variability and Change chapter of the Intergovernmental Panel on Climate Change Third Scientific Assessment Report of 2001. He is also the author of several books on climate change and co-founder of the science website RealClimate.org. The most recent of his many awards for his impact is the Tyler Prize for Environmental Achievement of 2019.
He says climate war, which we have been fighting for decades, is the industry-funded effort to discredit the science of climate change by fossil fuel interests, and those doing their bidding who don't want to see us transition off fossil fuels to renewable energy. You know, the science of climate change has been inconvenient to those special interests, and they have used their tremendous power and influence to undermine the public understanding and faith in the science of human-caused climate change.
16. Katharine Hayhoe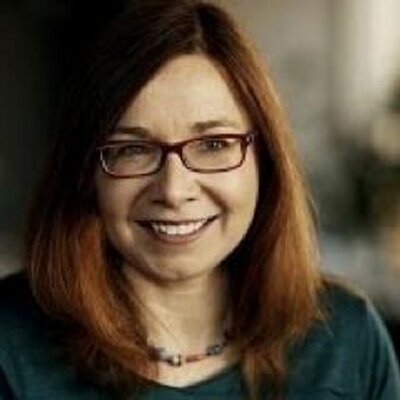 Katharine Hayhoe is an atmospheric scientist and professor of political science at Texas Tech University. She specializes in the science of climate change and, together with her husband, wrote the book "A Climate for Change: Global Warming Facts for Faith-Based Decisions", where she highlights the role of faith in shaping attitudes to global warming.
Professor Hayhoe's research focuses on developing and applying high-resolution climate projections to evaluate the future impacts of climate change on human society and the natural environment. She has published over 125 peer-reviewed abstracts and publications and served as lead author on key reports for the U.S. Global Change Research Program and the National Academy of Sciences, including the Second, Third, and Fourth U.S. National Climate Assessments. Her TED talk has received nearly 3 million views and she has recently written a book on talking about climate change that has been released in September 2021.
She has co-authored numerous reports, including the 3rd National Climate Assessment of 2014, and featured as an expert reviewer for the Intergovernmental Panel on Climate Change's Fourth Assessment Report. In recognition of her work, she received the Climate Communications award from the American Geophysical Union and was listed in Time magazine's 100 most influential people in 2014.
17. Marina Silva
Marina Silva is a Brazilian environmentalist and current spokeswoman for the Sustainability Party in Brazil. Born into a rubber-tapping community in the Amazon rainforest, she was a pioneer of "empates". These peaceful protests by rubber tappers against deforestation and eviction from their communities saved vast expanses of rainforest and hundreds of families' livelihoods, despite having grown up illiterate.
Another result of Silva's work is the Amazon Fund, established to prevent greenhouse gas emissions through rainforest conservation. The Fund is financed by national and international contributions. In 2008, Silva resigned as Minister of the Environment, citing "the increasing resistance in central parts of government and the society." After resigning, she switched parties to the Green Party and ran for president first in 2010, 2014, and then in 2018. She remains one of the most visible public figures in Brazil.
Silva made an impressive impact on the Brazilian political sphere — in 2018, she ran for president with an anti-corruption campaign and, while Minister of Environment, managed to reduce deforestation by nearly 60% and establish the Amazon Fund. She is the winner of the Goldman Environmental Prize for South & Central America and was declared a Champion of the Earth by the United Nations Environment Program.
18. Michael Bloomberg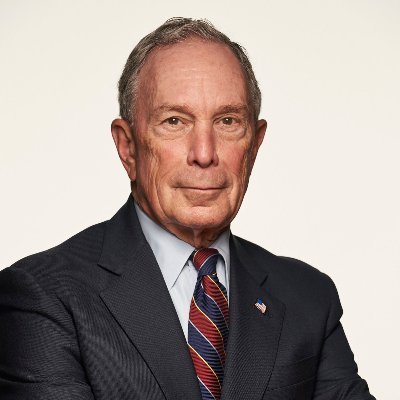 Michael Bloomberg is an American entrepreneur, philanthropist, and three-term mayor of New York City. As mayor, his innovative approaches helped to cut the city's carbon footprint by 19%. He was chair of the C40 Climate Leadership Group from 2010-2013, where he drew attention to the role of cities in fighting climate change. He is the UN secretary-general's special envoy for climate action, responsible for galvanizing efforts of governments, businesses, and society. He is the co-author of the bestseller Climate of Hope: How Cities, Businesses, and Citizens Can Save the Planet. He founded Bloomberg LP, a global information technology company, and has given over $6bn to philanthropy.
In September 2021, he announced commitments and initiatives aimed at delivering on UN Secretary-General António Guterres' call for ambitious action ahead of this year's UN Climate Change Conference (COP26). Designed to catalyze additional climate actions from the public, private, and civil society actors around the world, Bloomberg L.P. and Bloomberg Philanthropies will unveil dozens of climate and environment-focused investments, partnerships, capacity-building, and educational efforts over the next eight weeks in the lead up to November 2021.
19. Autumn Peltier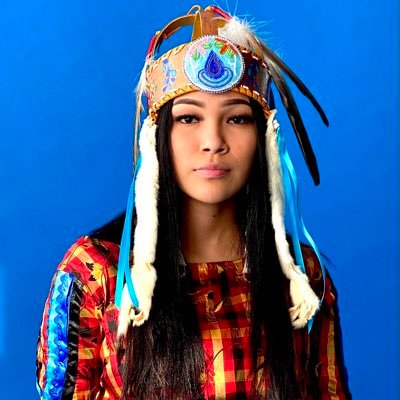 Autumn Peltier is a thirteen-year-old activist from Manitoulin Island in Canada. In 2018, on World Water Day, she addressed the UN General Assembly demanding action to protect the environment and stop water pollution, as part of the launch of the International Decade for Action on Water for Sustainable Development. Prior to her speech, she had already established herself as a renowned advocate of safe drinking water for Indigenous communities. She attended the 2015 Children's Climate Conference in Sweden and was nominated for the 2017 Children's International Peace Prize.
Autumn has also been honored by the Ontario Lieutenant Governor with the Sovereign's Medal for Volunteers for her exceptional advocacy and being an exceptional conservationist. Autumn was also recognized and honored as an Ontario Junior Citizen for her advocacy work and won a WE Day award for Youth in Action (12 & under). Autumn continues her work for access to clean water for the Indigenous Community and Indigenous People across the world.
20. Saleemul Huq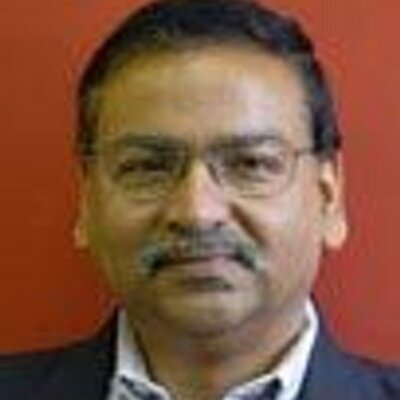 Saleemul Huq is a Bangladeshi scientist who is founding director of the International Centre for Climate Change and Development and a senior fellow at the International Institute for Environment and Development. Huq has been a lead author for the Intergovernmental Panel on Climate Change. He has published numerous reports and articles in space and was awarded the Burtoni Award, which recognizes outstanding contributions to the science of adaptation to climate change, for his work.
He is an expert in adaptation to climate change in the most vulnerable developing countries and has been a lead author of the third, fourth and fifth assessment reports of the Intergovernmental Panel on Climate Change (IPCC) and he also advises the Least Developed Countries (LDC) group in the United Nations Framework Convention on Climate Change (UNFCCC).
He has published hundreds of scientific as well as popular articles and was recognized as one of the top twenty global influencers on climate change policy in 2019 and the top scientist from Bangladesh on climate change science.