100 most influential climate change activists is a series of blogs by #Eblogary. This is an initiative for other people who would like to become part of the movement to save our home planet, Earth. This is the #9th blog of the series, you may join the #Climate group to get answers to your questions and you may also contribute any content related to climate change. Here you can find the great people along with their Twitter handle addresses to follow them and a short brief of their biodata and struggle.
81. Connie Hedegaard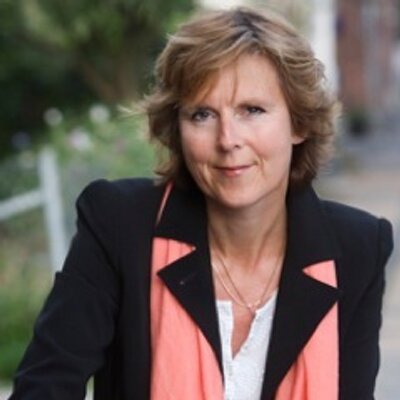 Connie Hedegaard brings two decades of experience in international and domestic executive policy to the Round Table on Sustainable Development. She concurrently holds several key positions in support of a low-carbon and green economy, including Chair of the Board for the KR Foundation, a large Danish climate, and sustainability foundation, and Chair of the Danish green think tank CONCITO. She has also been appointed Public Investigator for the Norwegian government's Project on Green Competitiveness.
Ms. Hedegaard was the European Commissioner for Climate Action from 2010 to 2014, during which time she led the negotiations towards the adoption of the EU 2030 Climate and Energy Framework. As EU Commissioner, she was also responsible for the 2050 Roadmap for moving to a low-carbon economy and represented the EU in the international climate negotiations.
She served as Danish Minister for Climate and Energy in 2007-2009 (hosting the 2009 UN Climate Change Conference in Copenhagen) and as Minister for Environment in 2004-2007. She was an elected Member of the Danish Parliament from 1984-1990 and again in 2005-2009.
Ms. Hedegaard is educated in literature and history and has a professional background as a journalist at the Danish National Broadcasting Corporation (DR) and a number of Danish national newspapers. She has also authored and contributed to several publications and columns.
82. Dr. Debra Roberts
Dr. Debra Roberts is currently head of the Sustainable and Resilient City Initiatives Unit in eThekwini Municipality in Durban, South Africa. Prior to taking up this post in 2016, she established and managed the Environmental Planning and Climate Protection Department of the same municipality for 22 years (1994–2016) and was selected as the city's first Chief Resilience Officer in 2013. Dr. Roberts was a Lead Author of Chapter 8 (Urban Areas) and a Contributing Author to Chapter 12 (Africa) of the Working Group II contribution to the IPCC Fifth Assessment Report. She was elected as Co-Chair of Working Group II for the IPCC's Sixth Assessment cycle in 2015.
She was a member of the South African United Nations Framework Convention on Climate Change (UNFCCC) negotiating team until December 2015, and has sat on various international advisory bodies focused on climate change issues in cities (e.g., the Rockefeller Foundation's Asian Cities Climate Change Resilience Network and UN-Habitat's 2011 'Cities and Climate Change' Global Report). She was a member of the Sustainable Development Solutions Network Thematic Group on Sustainable Cities involved in mobilizing support for the creation of a city-focused SDG (SDG 11).
Also Read:
Dr. Roberts was also a member of the Future Earth Engagement Committee until 2017 and is a member of the Watson International Scholars of the Environment Programme. In 2016, she was invited to deliver the Barbara Ward Lecture celebrating 'Outstanding Women in Development' at the International Institute for Environment and Development in London.
She is an Honorary Professor at the University of KwaZulu-Natal in the School of Life Sciences and is an advisor to the Global Commission on Adaptation. Dr. Roberts has written widely in the fields of urban open space planning, environmental management, and urban climate protection, and has received a number of awards for her work.
83. Jacqueline Patterson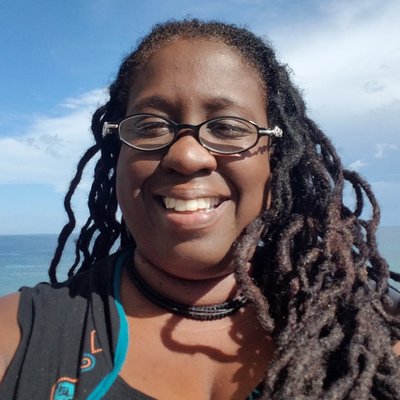 Jacqueline Patterson is the Senior Director of the NAACP Environmental and Climate Justice Program. Since 2007, Patterson has served as coordinator & co-founder of Women of Color United. Jacqui Patterson has worked as a researcher, program manager, coordinator, advocate, and activist working on women's rights, violence against women, HIV&AIDS, racial justice, economic justice, and environmental and climate justice. Patterson served as a Senior Women's Rights Policy Analyst for ActionAid where she integrated a women's rights lens for the issues of food rights, macroeconomics, and climate change as well as the intersection of violence against women and HIV&AIDS.
Previously, she served as Assistant Vice-President of HIV/AIDS Programs for IMA World Health providing management and technical assistance to medical facilities and programs in 23 countries in Africa and the Caribbean. Patterson served as the Outreach Project Associate for the Center on Budget and Policy Priorities, and Research Coordinator for Johns Hopkins University. She also served as a U.S. Peace Corps Volunteer in Jamaica, West Indies.
Patterson's publications/articles include: "Jobs vs Health: An Unnecessary Dilemma", "Climate Change is a Civil Rights Issue", "Gulf Oil Drilling Disaster: Gendered Layers of Impact", "Disasters, Climate Change Uproot Women of Color"; "Coal Blooded; Putting Profits Before People"; "Just Energy Policies: Reducing Pollution, Creating Jobs": "And the People Shall Lead: Centralizing Frontline Community Leadership in the Movement Towards a Sustainable Planet"; and book chapter, "Equity in Disasters: Civil and Human Rights Challenges in the Context of Emergency Events" in the book Building Community Resilience Post-Disaster.
Patterson holds a master's degree in social work from the University of Maryland and a master's degree in public health from Johns Hopkins University. She currently serves on the Steering Committee for Interfaith Moral Action on Climate, Advisory Board for Center for Earth Ethics as well as on the Boards of Directors for the Institute of the Black World, The Hive: Gender and Climate Justice Fund, the American Society of Adaptation Professionals, Greenprint Partners, Bill Anderson Fund and the National Black Workers Center.
84. Helen Mountford
Helen Mountford is the Vice President for Climate and Economics at WRI. The Climate team helps policymakers, businesses, and civil society in countries around the world and through international collaboration to identify and advance the deep structural shifts needed to successfully address climate change. The Economics team supports work across WRI by integrating an economics approach as appropriate to strengthen the underlying analysis and impact of their work. Helen is also Program Director for the New Climate Economy (NCE) project, the flagship initiative of the Global Commission on the Economy and Climate that provides independent and authoritative evidence on actions that can both strengthen economic performance and reduce the risk of dangerous climate change.
Helen previously worked as Deputy Director of Environment for the OECD (Organisation for Economic Co-operation and Development). She worked at OECD for over 16 years advising governments on policy reforms and overseeing work on green fiscal reform, climate change finance and economics, fossil fuel subsidy reforms, green growth, water pricing, biodiversity incentive measures, and economy-environment outlooks and modeling. Prior to joining the OECD, Helen managed recycling schemes in England and worked for an NGO in Australia.
Helen holds a Master's degree in Environmental Economics from University College London and in Environmental Management from the University of Melbourne. She has a BA in Philosophy and History.
85. Hakima el Haité
Hakima el Haité is a member of the executive board of Mouvement Populaire Morocco. Ms. El Haité was elected as the 14th president of Liberal International at the 62nd Congress in Dakar, Senegal in 2018 and she is the second female president in LI's history and the first from the Middle East – North Africa Region.
El Haité is an internationally recognized leader in the fields of environmental sustainability development & climate change. As the former Minister of Environment for the Kingdom of Morocco, she was a major factor in bringing COP22 to Morocco. She was elected vice president of COP 21 (Paris Agreement) and appointed as Special Envoy and UN High-Level Champion of the International Climate Conference (COP 22).
She holds two Ph.D. degrees, one in Organisational Development and Planning and a second in Process Engineering. She is the author of two textbooks used in Universities around the world.
86. Elizabeth Yeampierre
Elizabeth Yeampierre is an internationally recognized Puerto Rican attorney and environmental and climate justice leader of African and Indigenous ancestry born and raised in New York City. A national leader in the climate justice movement, Elizabeth co-chairs the Climate Justice Alliance.
She is Executive Director of UPROSE, Brooklyn's oldest Latino community-based organization. Her award-winning vision for an inter-generational, multi-cultural, and community-led organization is the driving force behind UPROSE. She is a long-time advocate and trailblazer for community organizing around just, sustainable development, environmental justice, and community-led climate adaptation, and community resiliency in Sunset Park.
Prior to assuming the Executive Director position at UPROSE, Ms. Yeampierre was the Director of Legal Education and Training at the Puerto Rican Legal Defense Fund, Director of Legal Services for the American Indian Law Alliance, and Dean of Puerto Rican Student Affairs at Yale University. She holds a law degree from Northeastern University.
In 2015, Ms. Yeampierre was part of the leadership of the People's Climate March Mobilization – a march of over 400,000 people. She played a major role in ensuring the frontline was made up of young people of color, and successfully proposed the adoption of the Jemez principles for democratic organizing which have since become the road map to building just relationships in the climate movement.
Elizabeth was the first Latina Chair of the US EPA National Environmental Justice Advisory Council. She worked diligently to ensure that environmental justice was incorporated into EPA rulemaking and integrated into all federal agencies. Her most recent effort led to the creation of a US EPA NEJAC workgroup dedicated to developing recommendations for resilience from storm surges for industrial waterfront communities.
Ms. Yeampierre was part of the New York City environmental justice leadership responsible for getting New York State's first Brownfield legislation passed and NYC's Solid Waste Management Plan adopted. Ms. Yeampierre helped incorporate environmental justice into the State of New York Climate Adaptation and Integration Plan.
She served on Mayor Bloomberg's Long Term Planning and Sustainability Advisory Board, the NYS Regional Greenhouse Gas Initiative Advisory Board, and was a Commissioner on the historic NYS Traffic Congestion Mitigation Commission. She currently serves on Mayor DeBlasio's Sustainability Advisory Board.
Elizabeth was named one of the top 100 Green Leaders by Poder Hispanic Magazine. She is the recipient of the 2015 Earth Day New York & NRDC Advocate of the Year Award, 2011 National Alliance for Hispanic Health VIDA (Vision, Innovation, Dedication, and Advocacy) Award, Boricua College Professional Achievement Award in Environmental Health Award 2011, American Bar Association Commission on Hispanic Legal Rights and Responsibilities 2011 Award, and La Federación Nacional de Pioneros Puertorriquenos Award 2010.
She also received Speaker Quinn's 2009 NYC Council Women's History Award: Women in Environmentalism, 2007 NRDC Earth Day New York Environmental Advocate of the Year Award, the Municipal Art Society Yolanda Garcia Community Planner Award, 2007 American Planning Association Paul Davidoff Award, 2006 USEPA Region 2 Environmental Quality Award, 2006 Urban Agenda Urban Visionary Award, 2004 National Latina Leadership Award from the National Foundation of Women Legislators and its affiliate, the National Council Of La Raza, the country's largest Hispanic civil rights organization.
Ms. Yeampierre received the 2003 Asian Americans for Equality Dream of Equality Award and the Comite Noviembre Hispanic Heritage Award.
Ms. Yeampierre has been a featured speaker at local, national, and international forums including Sage Paris 2015, 2016 GRI Amsterdam, White House Forum on Environmental Justice, Yale, Harvard, Cooper Union, Columbia, and universities, colleges, and conferences all over the country and spoke at the opening climate rally for Pope Francis at the National Mall. Her work is featured in several books, in addition to TIEMPO, Latina Magazine, VOGUE, Vanity Fair, The Guardian, Grist, American Prospect, Al Jazeera, Huffington Post, Despierta America, and a variety of media outlets throughout the United States, Latin America, and Europe.
87. James Thornton
James Thornton is the founding CEO of ClientEarth.
He launched ClientEarth in 2007, sparking fundamental change in the way environmental protections are made and enforced across Europe. Now operating globally, ClientEarth uses advocacy, litigation, and research to address the greatest challenges of our time – including nature loss and climate change.
In the years since founding ClientEarth, James has developed an ever-growing team of environmental lawyers following his innovative approach to defend the oceans, protect forests, and the people who depend on them and tackle the climate crisis at its root.
With his leadership, ClientEarth has made air pollution one of the major issues of the day and brought successful actions for protecting the health of citizens across Europe. Its work is always built on solid law and science. In 2017, James co-authored a book with his husband Martin Goodman, telling the fascinating story of ClientEarth since it was founded. The book won the judges category in the Business Book of the Year Awards in 2018.
The New Statesman has named James as one of 10 people who could change the world. The Lawyer has picked him as one of the top 100 lawyers in the UK. In 2016, he was named one of the 1,000 most influential people in London. He has twice won Leader of the Year at the Business Green Awards. The Financial Times awarded him its Special Achievement accolade at the FT Innovative Lawyers Awards.
88. Jos Delbeke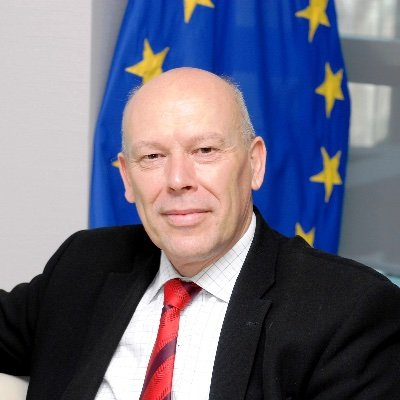 Jos Delbeke is STG part-time Professor and full Professor at KU Leuven in Belgium. In September 2020, he was appointed as the EU's first European Investment Bank Chair on Climate Change Policy and International Carbon Markets ('EIB Climate Chair'). Jos Delbeke is the former Director-General of the European Commission's DG Climate Action (2010 until 2018). He holds a Ph.D. in economics (Leuven).
Jos Delbeke was heavily involved in setting the EU's climate and energy targets for 2020 and 2030 and was a key player in developing EU legislation on the Emissions Trading System (ETS), cars and fuels, air quality, emissions from big industrial installations, and chemicals (REACH).
As an economist, he underlined the role of market-based instruments and of cost-benefit analysis in the field of the environment. He has been responsible for developing Europe's International Climate Change strategy and was for several years the European Commission's chief negotiator at the UNFCCC Conference of the Parties. In that capacity, he played a key role in the EU's implementation of the Kyoto Protocol and in the negotiations on the Paris Agreement.
89. Laura Tuck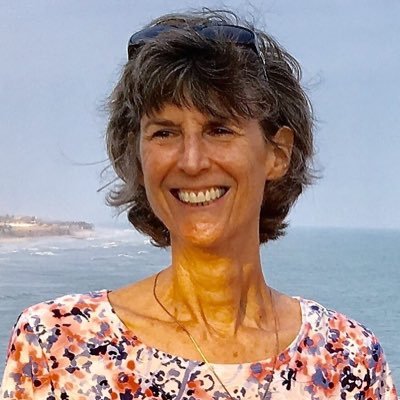 Laura Tuck formerly served as the World Bank's Vice President for Sustainable Development from 2015 to 2020. Her practices covered Agriculture; Climate Change; Environment and Natural Resources; Social, Urban, Rural, and Resilience and Water. In addition, between 2015-2018 her responsibilities also included Energy and Extractives, Transport and Digital Development, and Public-Private Partnerships. She was responsible for lending, technical assistance, sector policy and dialogue, and analytics in areas covered under sustainable development.
Before taking this position, Ms. Tuck was the Vice President for Europe and Central Asia (ECA) region.
Prior to that she was Director for Sustainable Development in ECA (2002-2006) and in Latin America (2006-2011) and then Director of Strategy and Operations in the Middle East and North Africa (MNA), followed the same position in ECA.
Ms. Tuck joined the World Bank in 1987 as a Young Professional, and worked as an Economist in MNA and then ECA, and as Sector Manager for Agriculture and Rural Development.
Before the World Bank, Ms. Tuck worked for several consulting firms in agricultural and food policy, and on the faculty of Princeton University as part of a university research project. She worked and lived in Africa between 1980 and 1987.
Ms. Tuck has an MPA from Princeton University in Economics and Public Policy and a BA from the University of California at Davis in Economics.
90. Laurence Tubiana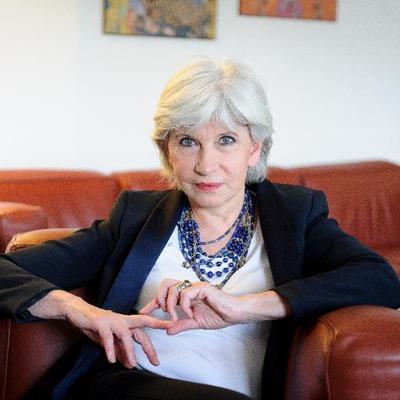 Laurence Tubiana is CEO of the European Climate Foundation (ECF). In addition, she is the Chair of the Board of Directors at the French Development Agency (AFD). Before joining the ECF, Laurence was France's Climate Change Ambassador and Special Representative for COP21, and as such a key architect of the landmark Paris Agreement. Following COP21 and through COP22, she was appointed UN High-Level Champion for climate action.
Laurence brings decades of expertise and experience in climate change, energy, agriculture, and sustainable development, working across government, think tanks, NGOs, and academia. She started her career as a Research Director for the French National Institute for Agricultural Research (INRA). In the '80s and early 90's she founded and then led Solagral, an NGO working on food security and the global environment. She founded it in 2002 and directed until 2014 the Paris-based Institute of Sustainable Development and International Relations (IDDRI).
From 1997 to 2002, she served as Senior Adviser on the Environment to the French Prime Minister Lionel Jospin. From 2009 to 2010, she created and then led the newly established Directorate for Global Public Goods at the French Ministry of Foreign Affairs (MAE). In 2013, she chaired the French National Debate on the Energy Transition. In 2018, President Macron appointed her to France's High Council on Climate Change.
Throughout the years, Laurence has held several academic positions, including as a Professor and Scientific Director for the International Development and Environmental Studies Masters degree at Sciences Po, Paris; and Professor of International Affairs at Columbia University, New York. She has been a member of numerous boards and scientific committees, including the Chinese Committee on the Environment and International Development (CCICED), and currently sits on advisory boards such as Iberdrola.