Former President Donald Trump always surprises Americans. From victory to defeat, every time he has given a surprise. The big social media platforms like Twitter and Facebook suspended his accounts under the charge that he has encouraged his supporters to attack the U.S. Capital building on the 6th of Jan, 2021 when Congress was going to certify the results of the Nov 3 elections, which he lost to Joe Biden.
Trump on Mark Zuckerberg: "He used to come to the White House to kiss my ass." pic.twitter.com/EY4LuY8TRn

— Aaron Rupar (@atrupar) September 10, 2021
Although he is very blunt and "ill-mannered" and into an open war towards these social media giants but still knows the art to manipulate these platforms in his favor and keeping himself on top of trends of social media in the USA.
Social media is considered a voice of masses without filters, and Trump is showing his strength and giving surprise to every segment of society that he is beyond the "discipline" and "norms" and also very popular.
Also Read:
Here are the 5 "qualities" Trump keeps which make him favorite or unacceptable for the next president of the United States of America.
1. Informal Behavior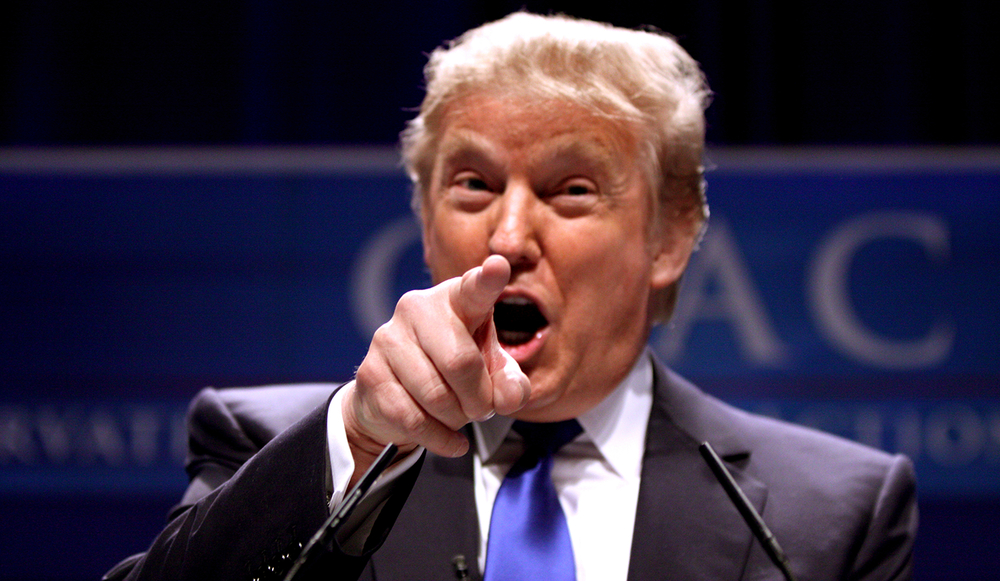 American public used to observe the presidents with well-composed, formal, and under strict protocol dictation. They grab lots of filters that help them to keep their own opinions secret and to hide their reactions.
Is Informal Behavior of Trump a Reason for his Political Gains?
In contrast, Trump has no filters, whatever his response is, you like it or not or it may seem stupid or you might be sympathetic towards him due to his poor mental health, he has no filters that make him original, popular, and a leader his followers actually want. It's not a matter of his policies or promises it's about how he acts and reacts in different situations.
His raw emotional presentations, however racist, sexist, homophobic, or xenophobic – are remarkable assets to understanding the brutish dynamics of power.
2. Challenge the Power
It's a classical debate that the authorities who have the power can manipulate it but at the same time, no one has the moral right or courage to just throw those authorities out. Right or wrong, it's an anti-authority approach and a considerable majority of Americans really like it.
Does Rhetoric Challenge to the Power Helps Trump?
These voters have no concern whether the person who is being penalized was right or the President is abusing his power. But Trump has taken some exemplary "courageous" steps during his tenure. James Comey, Anthony Scaramucci, and Steven Bannon are fine examples of his technique/conduct. This quality makes him famous and defames him at the same time.
3. White Supremacist
It may sound weird that any President of the United States of America is racist but white Americans are more in number than African Americans.
A majority of white people vote him for his "supremacist quality" and during his rule, he repeatedly proved how much "Black Lives Matter" mattered to him. Check his response to the Central Park 5 case and his work on the Birther movement.
Does the Element of White Supremacists Strengthen His Political Position?
Political Analysts say Trump does not need black voices to win the election African Americans are irrelevant to him and as depicted by his decision when he rejected the meeting with the National Association for the Advancement of Colored People (NAACP) at their national convention.
4. Trump is a Polarizer
This is quite tricky that Trump has stretched the psychological capacity of Americans to another level from an emotional space of fear to a fearless norm of hitting the Achilles heel of hegemony. He polarizes Americans in so many ways. He ambushed Mexican immigrants, China, and Hillary Clinton to stimulate and polarise the white working class from the Rust-Belt states to win him the election.
Did the Racket to Polarize the Americans Benefited Trump
He encourages the Nazis, Neo-Confederates, and Alt-Right to come together to protest for the removal of a Robert E Lee statue in Charlottesville, in South California.
White supremacists in the city of Charlottesville erupted into violence in 2017 where we saw them in action leaving one person dead. It was a gesture of stimulation to a political opponent, to the Left, the Democrats, independents, and students to organize and counter it in ways they were not inspired to do under Obama.
5. Counter Intuitive Policy
Trump is known as a carefree person. He was never forced to behave formally with technocrats and army leaders, an example of his unfiltered and straightforward act was his ban on transgender's intake in the army which has been overturned by President Joe Biden. Europeans, who overrated the USA in every reference of their lives for its liberal intuition started making faces on Trump's policies.
What Do You Think About Counter Intuitive Policy of Trump?
Even Germany and France have publicly shown wincing faces of disappointment. In return, he gained lots of support from his core constituency who think climate change is a fraud, who think that covid-19 is a man-made virus and it is an international agenda for control of the world. Many of his supporters are still protesting against the covid-19 vaccine. But this is not the debate of right and wrong it's about counterintuitive policy.